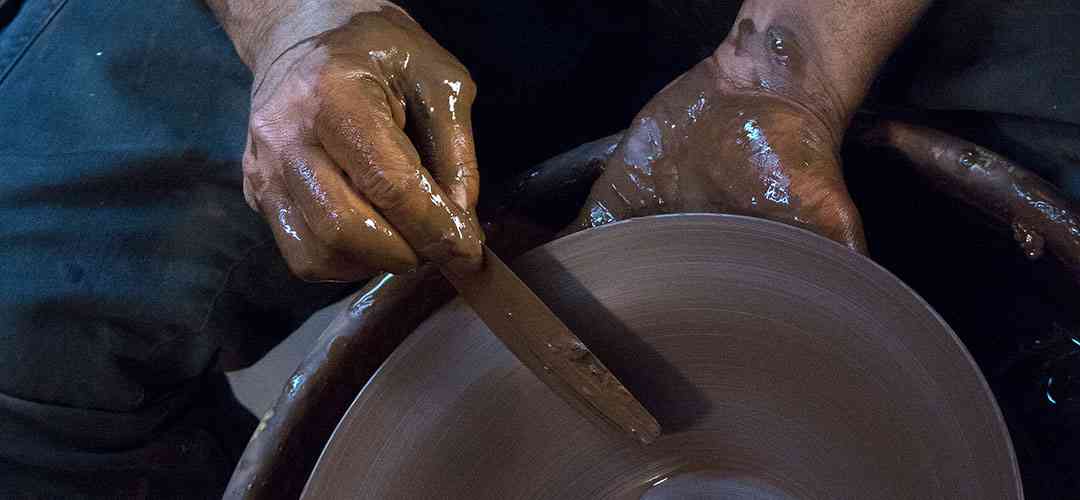 Jim Sudal is well known throughout the Southwest for his desert inspired ceramics and pottery which is exceptionally unique in the world of ceramics. His work reflects the beauty of the desert landscape through vibrant, garden-inspired colors and well-known imagery such as prickly pears, blooming aloes, and his signature design – the agave.
A graduate of the University of Arizona with a degree in business, Sudal also holds a master's degree from Thunderbird American Graduate School of International Management. After working for a time in the San Francisco Bay Area, he returned to Phoenix and accepted a job at the Desert Botanical Garden.
Working at the Garden inspired this self-taught artist who had worked in various art mediums since childhood, studied in Florence Italy, and spent years experimenting with clay to refine his techniques. Soon he was creating mugs, bowls, and platters for the Garden's gift shop. After eight years at the Garden, Sudal's passion for ceramics grew into a full-time venture that over time evolved from hand-thrown ceramic pieces to handmade sculpted stoneware murals.